SEAHORSE EXPLORERS SUMMER 2021
EMAIL US!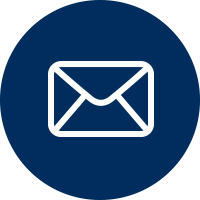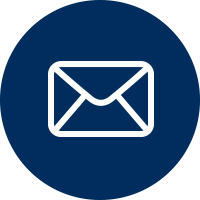 FOLLOW US ON FACEBOOK
​
SEAHORSE EXPLORERS
Seahorse Explorers is a weekly program running Monday through Friday. Each week Explorers will enjoy fun filled days of games, sports, arts & crafts, tennis lessons, swimming & visits to the library. Seahorse Summer Explorers is designed to help your child have fun while learning and developing new skills! Pick up and drop off is located at the gym doors of Center School in Mattapoisett.
​
AGES:
4 - 12 Years old
​
LOCATION:
Center School / Town Beach
​
THEMES:
Week 1: 6/28 - 7/2 Sensational Science
Week 2: 7/5 - 7/9 Seahorse Gives Back
W
eek 3: 7/12 - 7/16 Christmas in July
Week 4: 7/19 - 7/23 Summer Safari
Week 5: 7/26 - 7/30 Seahorse Olympics
We
ek 6: 8/2 - 8/6 Seahorse Song and Dance
Week 7: 8/9-8/13 Wacky Water Week
​
FEES:
Full Week Full Day $175

Three Day Full Day $140

Sibling Discount is $10 off each additional child per calendar week, FULL WEEK FULL DAY option only.
​
SEAHORSE SUMMER HOURS:
Full Day - 9:00AM to 4:00PM

Early Drop-off starts at 8:00AM & Late Pick Up is until 5:00PM for an extra cost of $5– per Extended Day time.
​
SEAHORSE EXPLORER SUMMER ACTIVITIES:
At Center School, Explorers will participate in fun indoor and outdoor activities such as games, tennis, arts & crafts and much more. We will have weekly trips to the Mattapoisett Library to read, listen to a story or enjoy entertainment hosted by the library. Explorers will head to the Town Beach in the afternoon to participate in swim lessons, enjoy free swim time, have a snack, and play beach volleyball, drip, drip, splash and other games.
IMPORTANT NOTE: All activities are awaiting state issued COVID Guidelines and are subject to change.
ALL CURRENT COVID-19 Protocols will be followed.
Seahorse Summer Explorers will welcome back past explorer favorites such as end of the week ceremony and counselor vs. camper capture the flag. Each Week will be filled with arts and crafts, games and activities related to the weekly theme. Explorers should pack a snack & lunch.
SEAHORSE EXPLORER COUNSELORS:
All Seahorse Explorer Counselors are carefully selected. They are role models and leaders in the community, who care for the well being of the children they work with. Counselors participate in in-depth training sessions prior to the start of the program and continue to train and develop throughout the season. All MATTREC Seahorse Counselors have had counselor and First Aid training and are CPR/AED Certified.
​
​
Follow us on Facebook!!!
​